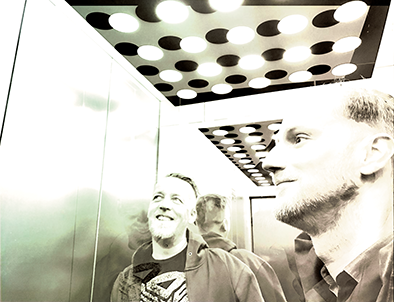 Electronic music mixed with rock, hip hop, trip hop and IDM
On May 14 1940, the city center of Rotterdam was almost completely destroyed by German bombers during the Rotterdam Blitz.
In the decades after the war a new city center rose from the ashes and the debris; a new heart, providing a blank canvas for innovation, experimentation and creativity. A raw but vibrant breeding ground for architecture, art and music.
A Berlin Heart is a nickname for an artificial heart used in medicine. You might call the heart of Rotterdam an artificial heart as well, forever connected to Berlin by history. A Berlin Heart, a fitting name for the birthplace of this band.
We are A Berlin Heart.
—
Het hart van Rotterdam
uit puin en as herrezen
klopt weer als een zweer
en niemand houdt het tegen

Het is de motor van het land
De bron van alle leven
Het middelpunt van het heelal
Het brood waarvan we eten

Het hart van Rotterdam
mag dan een kunsthart heten
Het is het centrum van het nu
De harde kern van heden

– Jules Deelder –